Crew Photographs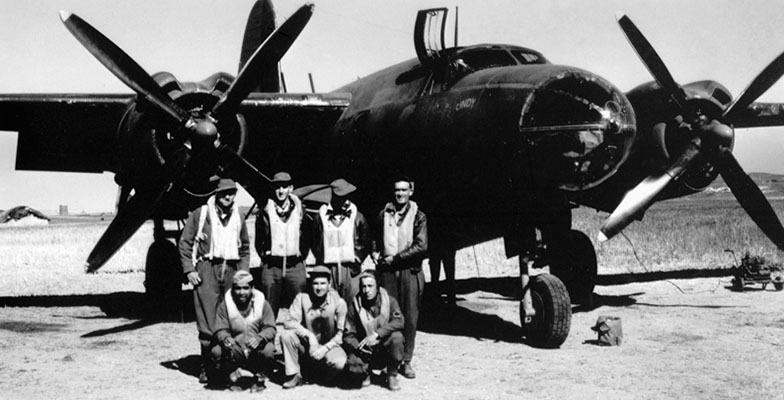 The crew of 444th Marauder 853, Cindy
Rear: 2nd. Lt. Albert E. F. Miller (N-B), 2nd. Lt. Ball (CP), Capt. Marble (Obs.), S/Sgt. Hurt (G)
Front: Sgt. Manual R. "Porky" Reyes (E-G), Capt. James L. McCrory (P), T/Sgt. Harold E. Schweikhart (R-G).
Lt. Goodson was flying this plane when he scored the 320th's first victory against the enemy
in WWII by sinking a sub 12 February 1943
Photo taken at Tafaroui
| | |
| --- | --- |
| Donor: James L. McCrory | File No.: C0030 |
---

---
Copyright(c) 2003 320th BG Reunion Association. All rights reserved.