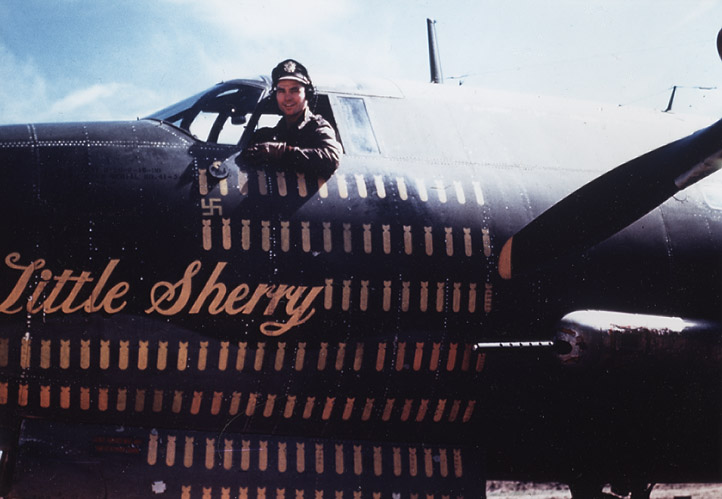 Wally Boblitt in Little Sherry, Corsica, 1944
Boblitt is the guy I (O'Mahony) went up with when we feathered
both engines "just for the hell of it".
Donor: Charles O'Mahony
Photograph by Joe Kingsbury

File No.: N0002
Back to Nose Art Photo Previews
---

---
Copyright(c) 2003 320th History Preservation. All rights reserved.